Vedic Astrology App for Android Mobile & Tab
Vedic Astrology App for Android Mobile & Tab
Android based astrology application can be install in any mobile or tablet having Android 6 or later platform. Avilable Malayalam, Tamil, Hindi, Kannada, Telugu, English.

Payment and delivery
Please Subscribe from Google Play Store
0.02%
Uninstallation Rate
App Features
Prophet Android is a comprehensive astrology application for Android devices, catering to various aspects of astrology, horoscope analysis, and compatibility assessments in multiple languages.
Horoscope (Kundali) Calculation
Calculations for individuals born anywhere in the world based on time and place of birth.
Provides details such as Janma Nakshatra (birth star), Tithi, Karana, Nithyayoga, Sunrise, Sunset, Ayanamsa (Obliquity), Siderial Time (Nakshatra Hora), Bhogya Dasa, equivalent date of birth in Malayalam (KollaVarsham) Era, Longitudes (spashta) of Lagna (Ascendant), Sun, Moon, Mars, Mercury, Venus, Jupiter, Saturn, Rahu, Ketu, Mandi (Gulikan), Bhava starting, madhya, and ending points (Bhava Spashta).
Provides Bahava chart, rasi charts of Shetra, Drekkona, Sapthamsa, Navamsa, Dasamsa, Dwadasamsa, Shodasamsa, Trimsamsa charts, and tables of Saptavargas/Ruling planets.
Offers Ashtakvarga, Dasa, and anthar dasa calculations.
Marriage Compatibility
Birth star match (Guna Milan) calculations.
Papasamya calculations to assess the compatibility between two individuals for marriage.
Prashna Sphudam
Provides various types of Sphudam calculations, including ThriSphudam, ChathushSphudam, PanchaSphudam, ParanSphudam, DhehaSphudam, MrithuSphudam, SookshmaThriSphudam, LagnaBhaskarSphudam, ChithanyaSphudam.
Language Support
Supports multiple languages including Malayalam, Tamil, Hindi, Kannada, Telugu, and English.
Astrology Chat
Chat with Astrologers: Our chat feature allows you to connect with experienced astrologers in real time. You can ask them questions about your horoscope, relationships, career, health, and more.
Share Your Insights: Our chat feature is also a great way to share your own insights with other astrology enthusiasts.Our chat community is welcoming and supportive, and it is a great place to learn and grow your astrological knowledge.
Reports
Provides a 20-page Horoscope report in Adobe Acrobat PDF format.
Offers a 4-page Marriage compatibility report in Adobe Acrobat PDF format.
Reports can be printed or sent by email or shared.
Precise Place of Birth Selection
Seamless Integration: Our software seamlessly integrates with Google Maps.
Enhanced Flexibility: Users can select any place of birth with ease.
Improved Precision: This feature contributes to greater data accuracy.
Mahesh Reddy
I would highly recommend this app to everyone as this has helped me lot to clear all my queries. The best part about it was that you can chat with astrologers personally and clear your problems.
A Google User
A good & worthy astrology app. Birth data entry is now simplified. I appreciate the continuous efforts taken by the app developer to give periodic updates.
Basai Negi
I am impressed by the accuracy and speed of the planet alignment updates provided by this app. The responses are professional, personal, and detailed. I will continue to use this app and recommend it to my friends. It is a genuine app with accurate predictions and highly satisfactory responses.
Tanuj Bhugra
My experience with this app so far has been excellent. It is smooth, easy to use, and has accurate horoscopes. The features are also great, and I have not encountered any bugs.
Patricia Moy
This astrology Malayalam app provides high-quality predictions and detailed horoscopes. It is easy to use and has a user-friendly interface. I would recommend it to anyone looking for accurate and insightful astrology readings.
Subhash Singh
This application is truly fantastic. Its interface is incredibly sleek and impressive. I have a deep fondness for this app.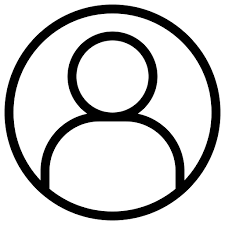 Suresh Karmakar
The Astrology Malayalam app is truly amazing and exceptional. I intend to use it for a long time, as I have a strong liking for this app.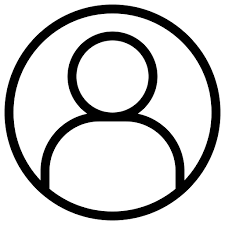 Darshini Agarwal
It is a wonderful app that easily generates our horoscope details and also predictions accurately. I recommend this app.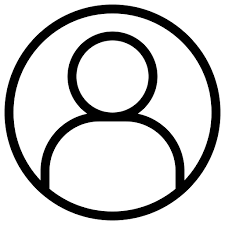 Rishika koundal
This astrology software is excellent, offering a complete horoscope with predictions, marriage compatibility, muhoortham, and an ephemeris in multiple languages, including English, Hindi, Malayalam, Tamil, Kannada, and Telugu.
Frequently asked questions
Welcome to our FAQ section! Here you will find answers to the most common questions our customers have about our products, services, and policies. If you have a question that is not answered here, please do not hesitate to contact us.
What is the range of years that can be given in the app?
The application allows for dates within the range of 1945 to 2100.
Why am I unable to change the date?
Upon subscribing to the app, the limitations on the year will be lifted.
I encountered a crash with my app after selecting a date in the 1940s. What steps should I take to address this issue?
Please clear the app data as the app tends to experience crashes when certain dates from the 1940s are used. This issue is specifically related to Android devices.
Can I change devices after subscribing to the app?
Certainly, changing devices is allowed. However, it's important to make sure that the app is installed using the same Gmail ID through which the subscription was made. Please be aware that if you are using a registration code, device switching is not possible.
I have already subscribed to the app but it is showing please subscribe again?
To resolve the issue, please uninstall the app and then make sure to reinstall it using the same Gmail ID you used for the initial subscription.
MONTHLY
Date and time restrictions lifted
Need to resubscribe after a month
Can change devices
Popular
YEARLY
₹990
/yr
Save

₹1650

a Year
Date and time restrictions lifted
Need to resubscribe after a year
Can change devices
LIFETIME
Date and time restrictions lifted
No need to resubscribe
Can change devices
Instructions
To install and use the horoscope software on your mobile phone:
Copy the downloaded files to your mobile phone.
Extract the files using the file manager on your mobile phone.
Choose the edition of the software that you want to install
2022
2019
2018
2016
2015
2014
Install the software on your mobile phone.
Note :This free downloaded version can be use to generate the calculation part of horoscope of the dates between 01/01/2016 to 31/12/2016. To lift the date limitation you have to pay the registration / activation price of the product.